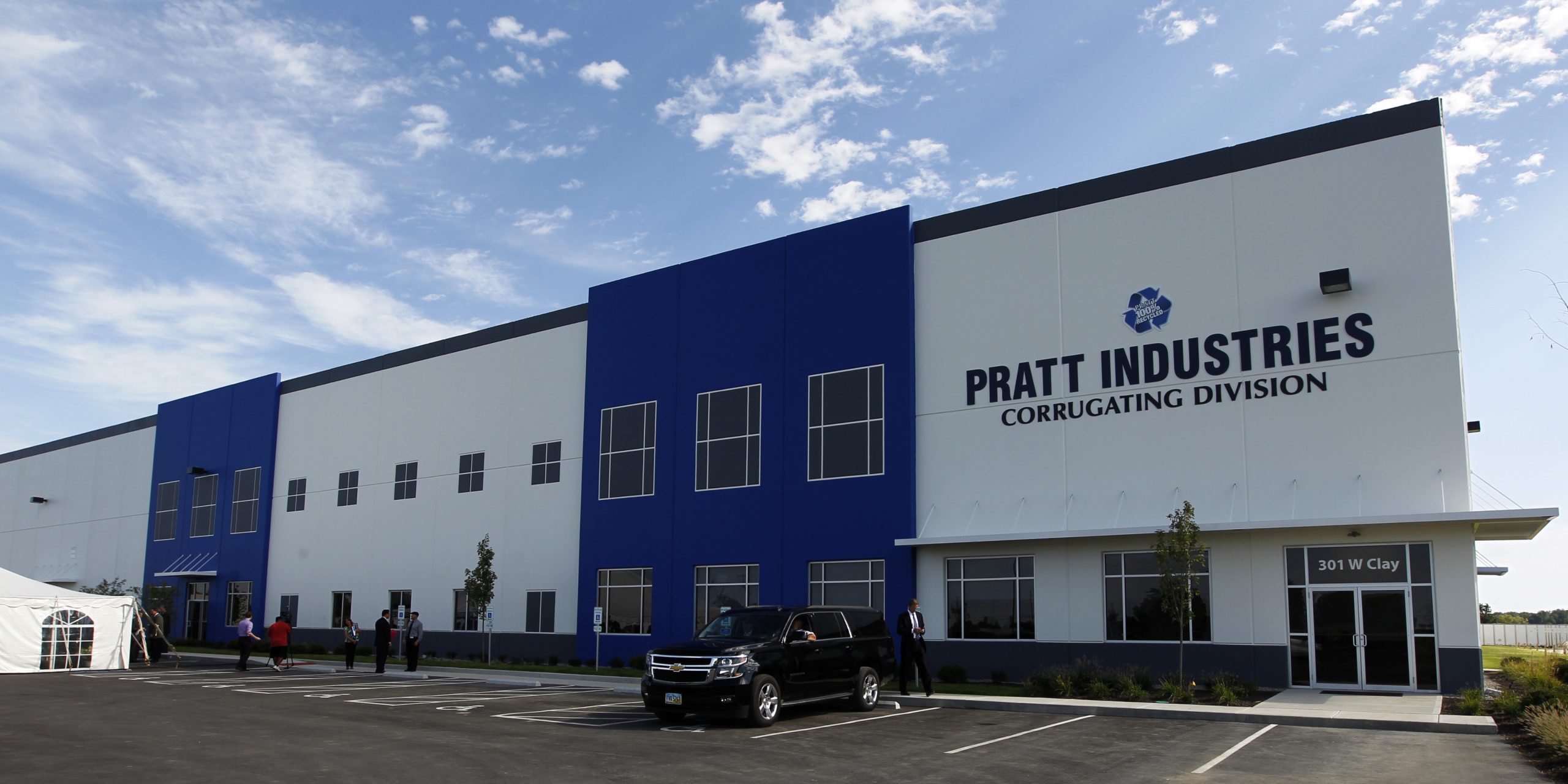 HENDERSON, Ky. — Pratt Industries in Henderson officially opened the company's new $500 million paper mill and box factory, creating over 320 well-paying jobs across two facilities and serving as the region's largest investment in over 25 years.
In December 2021, Pratt broke ground on the first of two facilities totaling 1.15 million square feet of space along Kentucky Highway 425 in Henderson County. Earlier that year, the company announced a $400 million investment, which has since grown to $500 million to support the construction of a 500,000-square-foot box factory. It will produce corrugated sheets and boxes, including pizza boxes and packaging for major distributors and big box stores, with paper sourced from the new state-of-the-art, 650,000-square-foot paper mill, which produces 100% recycled paper. The new location expands Pratt's footprint in the commonwealth, which currently includes a Pratt Display manufacturing plant established in Hebron in 2011, which employs over 200 Kentuckians.
"This is a very proud day for our company because this investment represents a major part of my recent pledge to the United States Ambassador to Australia, Caroline Kennedy, to invest $5 billion in recycling and clean energy infrastructure in the U.S. over the next 10 years," said Pratt Industries Executive Chairman Anthony Pratt. "This will help reduce landfill, cut methane gas emissions and create green collar American manufacturing jobs."
Georgia-based Pratt Industries produces lightweight, high-strength containerboard and corrugated board sourced from 100% recycled paper. The company's operations include paper mills in Georgia, Indiana, Louisiana, New York and Ohio. Pratt Industries was established over 30 years ago and employs over 10,000 people in nearly 30 states.