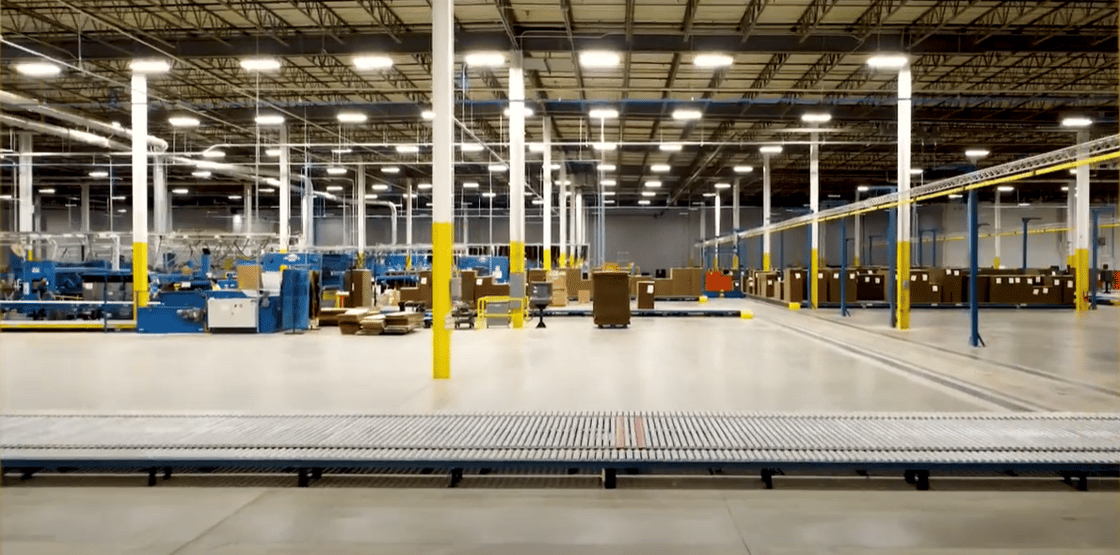 Akers Packaging is excited to announce that the Chicago team is now operating from their new home, 425 Crossing Drive, University Park, IL. The new facility has over 280,000 sq ft of space, more than double the size of the previous location, allowing for a significant increase in manufacturing capacity, and increased commitment to the high level of service that our customers have come to expect.
This state-of-the-art facility is home to a new Fosber Corrugator, along with enhancements to the existing converting equipment. Additional new converting and auxiliary machines are slated to be installed in the third quarter of this year to increase quality and speed of service.
"The Akers family has made another significant investment in the business to ensure consistent performance for our customers," said Gene Marino, President, Akers Packaging Service Group. "This modern facility adds significant capacity to allow our team to continue to say "Yes" to our customers."
A third-generation independent box manufacturer with 60 years of experience, Akers Packaging continues to be laser focused on service excellence to our customers, employees, and the community.