BOBST has announced its continued support for the European Federation of Corrugated Board Manufacturers (FEFCO) with its participation in this year's Technical Seminar. BOBST experts will be fully immersed in the event presenting industry-leading innovations during the exhibition as well as taking part in the conference programme during the 2023 edition in Lyon, in France.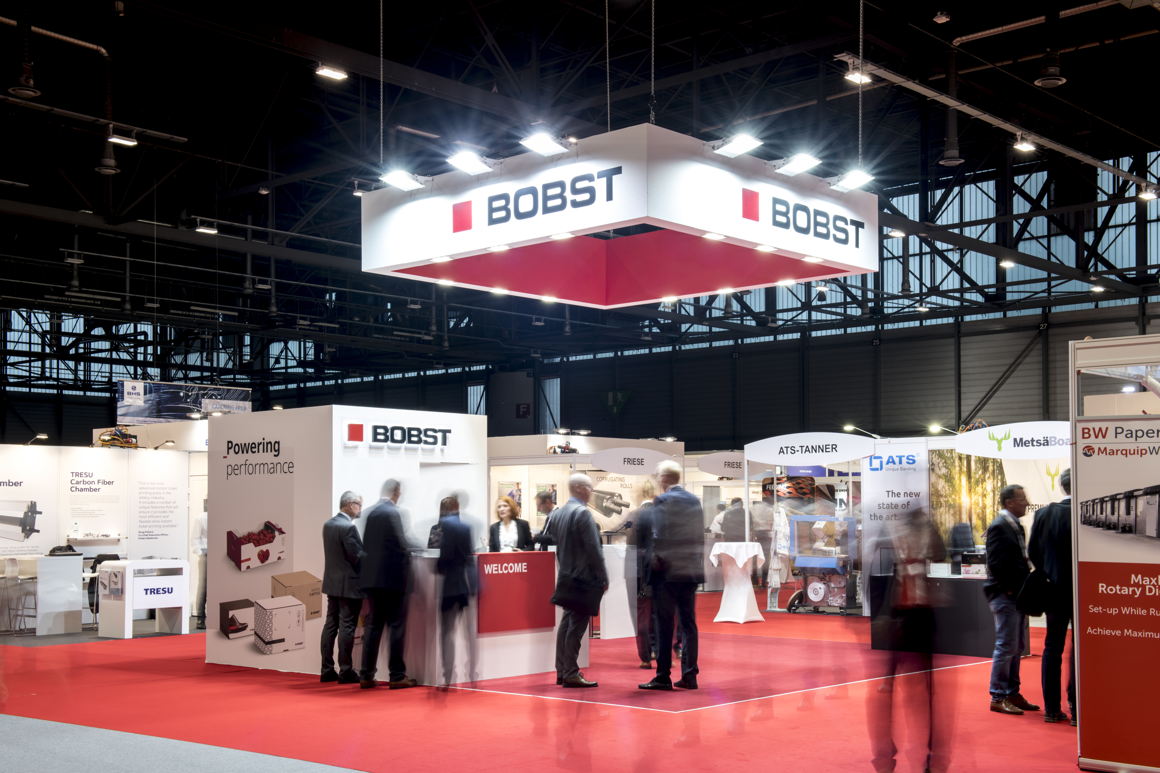 Located at the prestigious Centre de congrès de Lyon, the Technical Seminar will once again bring together the entire production and processing supply chain for the corrugated market. The well-established biannual event, which takes place on 25–27 October, is presented under the title "Shaping our future through innovation".
"The theme of the upcoming FEFCO Technical Seminar aligns exactly with BOBST's own strategy and vision for the future of corrugated production," said David Arnaud, Product Marketing Director. "For BOBST, this is therefore the perfect opportunity to showcase our comprehensive portfolio of integrated solutions, digital offering, and services which is leading innovation for the packaging industry."
Running alongside the exhibition, the three-day conference programme covers all aspects of corrugated production with sessions debating topics such as new printing and converting technology, eco materials and handling, improving sustainability, reducing energy consumption, workplace safety, and the impact of new legislation, amongst many others.
BOBST will take part in a key panel discussion focused on energy efficiency on the first day of the conference. The company will also join a roundtable focused on multi-out applications on casemakers, providing insights based on its profound experience of delivering complete box-making solutions to converters globally, with the latest connectivity through the BOBST Connect platform.
"Like the entire packaging sector, corrugated converters are facing a multitude of challenges and demands every day, so it is important to gather as an industry to explore the many great resources that are available to help alleviate these," said David Arnaud. "BOBST continues to innovate and support customers with best-in-class printing and converting equipment, including digital solutions, and associated services, for unrivalled productivity and growth. With a strong vision to deliver even more automation, connectivity, digitalization, and sustainability, our path for the future of packaging is clear." ​ ​
Visitors can find BOBST on booth #199.
About BOBST
​We are one of the world's leading suppliers of substrate processing, printing and converting equipment and services for the label, flexible packaging, folding carton and corrugated board industries.

​Founded in 1890 by Joseph Bobst in Lausanne, Switzerland, BOBST has a presence in more than 50 countries, runs 19 production facilities in 11 countries and employs more than 6 100 people around the world. The firm recorded a consolidated turnover of CHF 1.841 billion for the year ended December 31, 2022.