BOBST has announced its participation at CorrExpo on August 28–30, in Cleveland, OH. The company, which is a bronze sponsor of the event, will use the opportunity to highlight advances in corrugated production with inside-outside printing and advanced die-cutting capabilities for e-commerce packaging.
Bringing together the North American corrugated packaging industry, CorrExpo offers great networking opportunities and a program of technical sessions designed to address all areas of the industry. Visitors to the BOBST booth at the Huntington Convention Center of Cleveland will be welcomed by the team who are keen to connect and discuss the latest BOBST technologies for successful corrugated manufacturing.
"A well-established event in the industry calendar, CorrExpo gives BOBST a perfect opportunity to meet with existing and new customers in this vibrant market," said Brian Foley, National Sales Manager Corrugated Board, BOBST North America. "We will be there to discuss how BOBST solutions are allowing converters to get ahead of the competition with increased automation, high levels of digitalization, powerful connectivity, and highly sustainable production."
In focus at the exhibition will be the BOBST MASTERLINE DRO which has been designed to match market demands for added value packaging, faster delivery of boxes and sustainable operation. Perfectly suited to the growing e-commerce market, it features high-quality inside-outside printing in a single pass, complex die-cutting capabilities and quick changeovers. Introduced in late 2021, the MASTERLINE DRO enables highest productivity for all corrugated packaging requirements with an output of more than 430 million sq. ft. (40 million sqm.) per year.
"Combining digitalization, connectivity and automation with exceptional quality, MASTERLINE DRO is paving the way for a new era in box making," said Mr Foley. "This is a machine that not only meets the varying needs of converters today but will also future-proof their businesses for tomorrow and secure their place at the forefront of the market. We look forward to discussing the amazing opportunities that MASTERLINE DRO brings."
Experts will also be on hand to explain the quality and control systems that have been developed by BOBST to ensure fault-free production with only minimal waste and less operator intervention needed. This includes the range of DIGITAL INSPECTION TABLES which saves time, costs and boosts productivity by enabling digital validation of printed sheets and die-cut blanks.
Visitors can find BOBST at booth #506.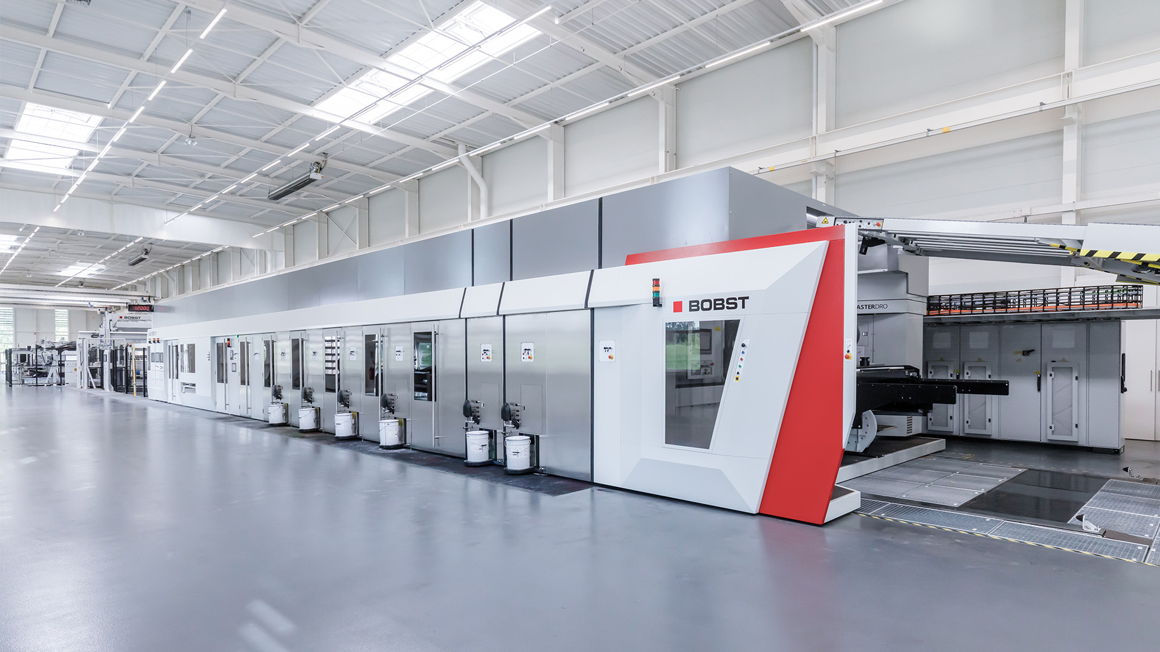 About BOBST
​We are one of the world's leading suppliers of substrate processing, printing and converting equipment and services for the label, flexible packaging, folding carton and corrugated board industries.

​Founded in 1890 by Joseph Bobst in Lausanne, Switzerland, BOBST has a presence in more than 50 countries, runs 19 production facilities in 11 countries and employs more than 6 100 people around the world. The firm recorded a consolidated turnover of CHF 1.841 billion for the year ended December 31, 2022.